To facilitate the students coming from different parts of the country, DPS Chas provides a Hostel with all modern facilities within the School Campus.

The Boarding House of DPS Chas is a home away from home where care is taken to see that the Boarder completely feels at home. It provides well ventilated spacious dormitories/rooms with all facilities, an atmosphere of warmth and security so that the boarder does not feel the absence of parents.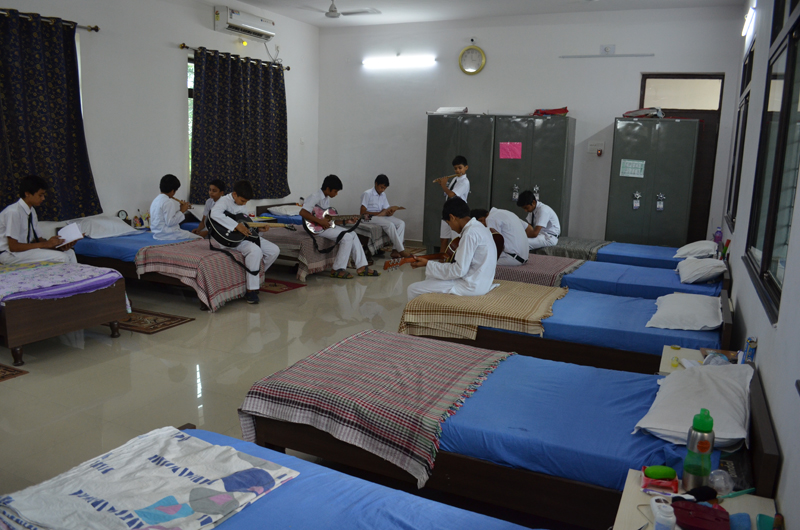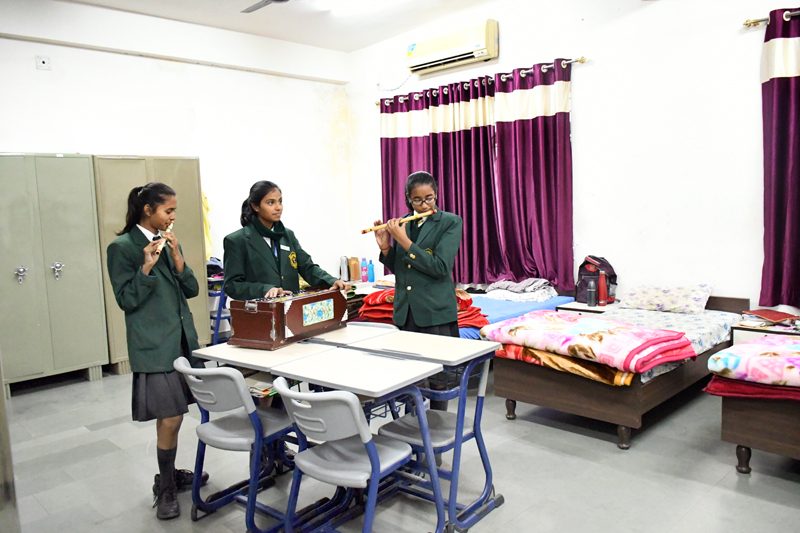 The boarding house facility is offered to the students of class IV and above. This is done with a view that children adapt better to boarding at the earlier stages and quickly begin to feel at home. They not only complete their work but also have ample time to enjoy a wide range of sports and activities and childhood freedom. This is done under the guidance of well-qualified teachers who are totally dedicated and are always available to take care of the needs of the boarders.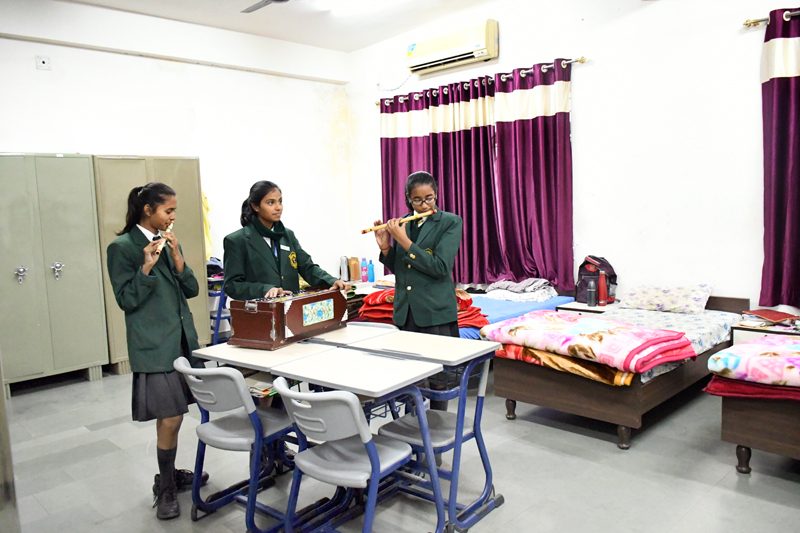 We at DPS Chas offer support, security, and independence to each boarder so that he/she feels one among the DPS family. The boarder learns to become independent and is ready to face the challenges and responsibilities ahead. The boarding house facility is provided for both boys and girls. Due to a limited number of rooms/beds, the hostel facility will be offered on the first-come-first-serve basis. Admission to the hostel will be subject to the condition that the child is medically fit. A medical fitness certificate duly signed by a Registered Medical Practitioner (RMP) should be submitted at the time of admission of the child. The school management reserves the right to accept or reject any application for the hostel.
We have qualified health personnel round the clock for our hostellers with an infirmary consisting of two separate rooms for boys and girls. A vehicle is available round the clock for any emergencies. Likewise, the campus is manned by security guards 24 x 7 in addition to the installed cameras for surveillance. Logistics are maintained of periodical health checks of hostellers. Utmost care is taken in sanitation and food they eat. Most of the vegetables for the canteen come from our Organic farm. Every morning the children spend about one hour doing Yoga and Exercises which is given prime importance