Experimentation And Invention Hub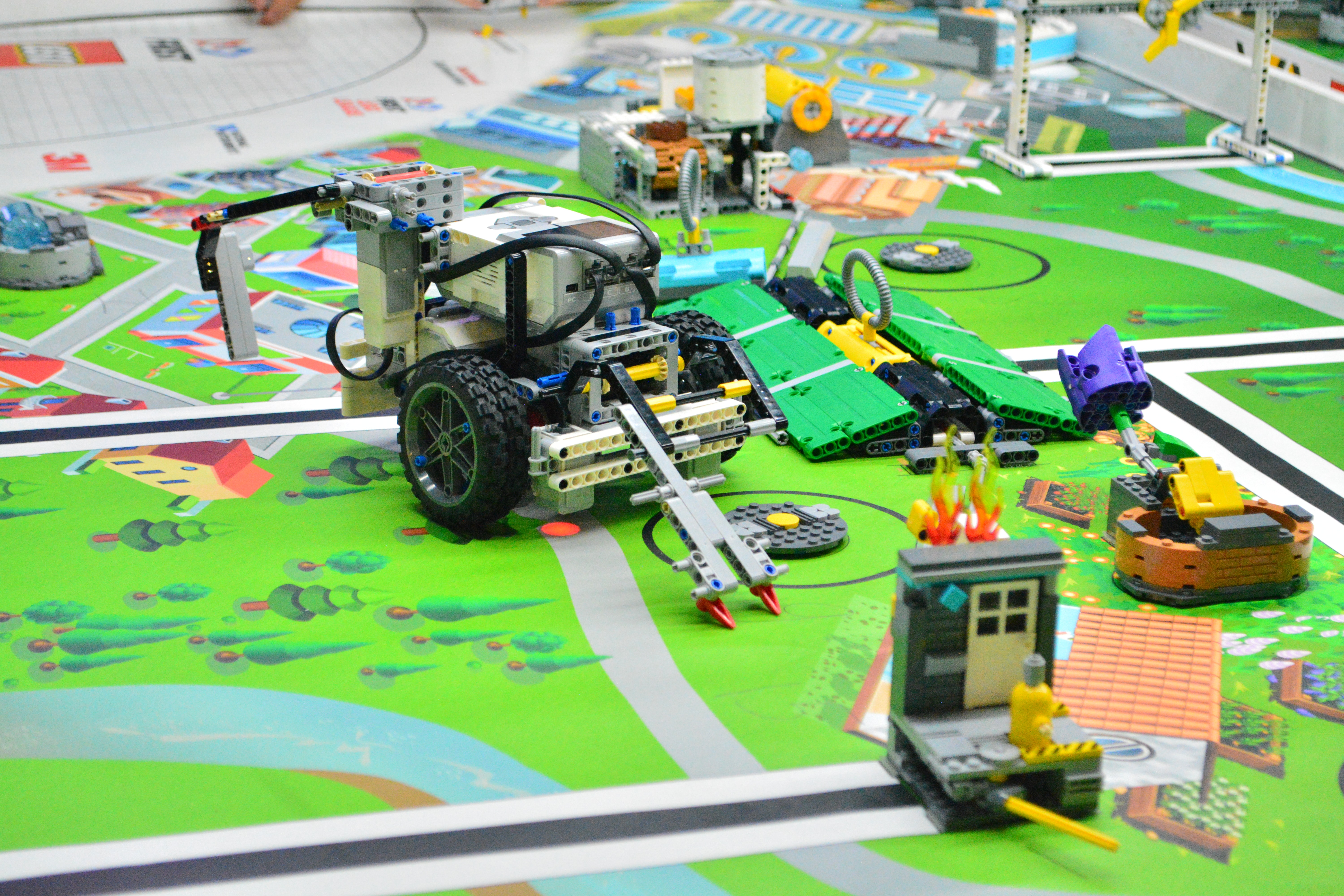 Robotics is today a field that has made the integration of imagination and realism together. It has propelled in students the attitude of innovative thinking.
The school has taken the initiative to make its students hail the way in which Robotics and AI is making life simpler just by living the dreams once seen by the young filmy eyes adding a lot more scientific temper and unique mechanical insights.
Delhi Public School, Chas follows the ethics of blended learning with exponential learning. Following the visions of the 21st century and with the help of Wi-Fi, laptops and smartphones, the real time experience, explanation and interpretation of live trading of securities, market fluctuations and current market price can be analysed by students to feel the theoretical concept. Through the business lab our school provides stimulations modern day case study analysis which is the need of the hour for any upcoming entrepreneur. Business lab is well thought and well equipped resource which facilitates students to experience the aura of mock session, group discussion and other commerce and management related activities aiming to provide a launchpad to meet the challenges of the highly competitive business world outside for which our students of commerce department are nurtured by the most efficient faculties of DPS, Chas.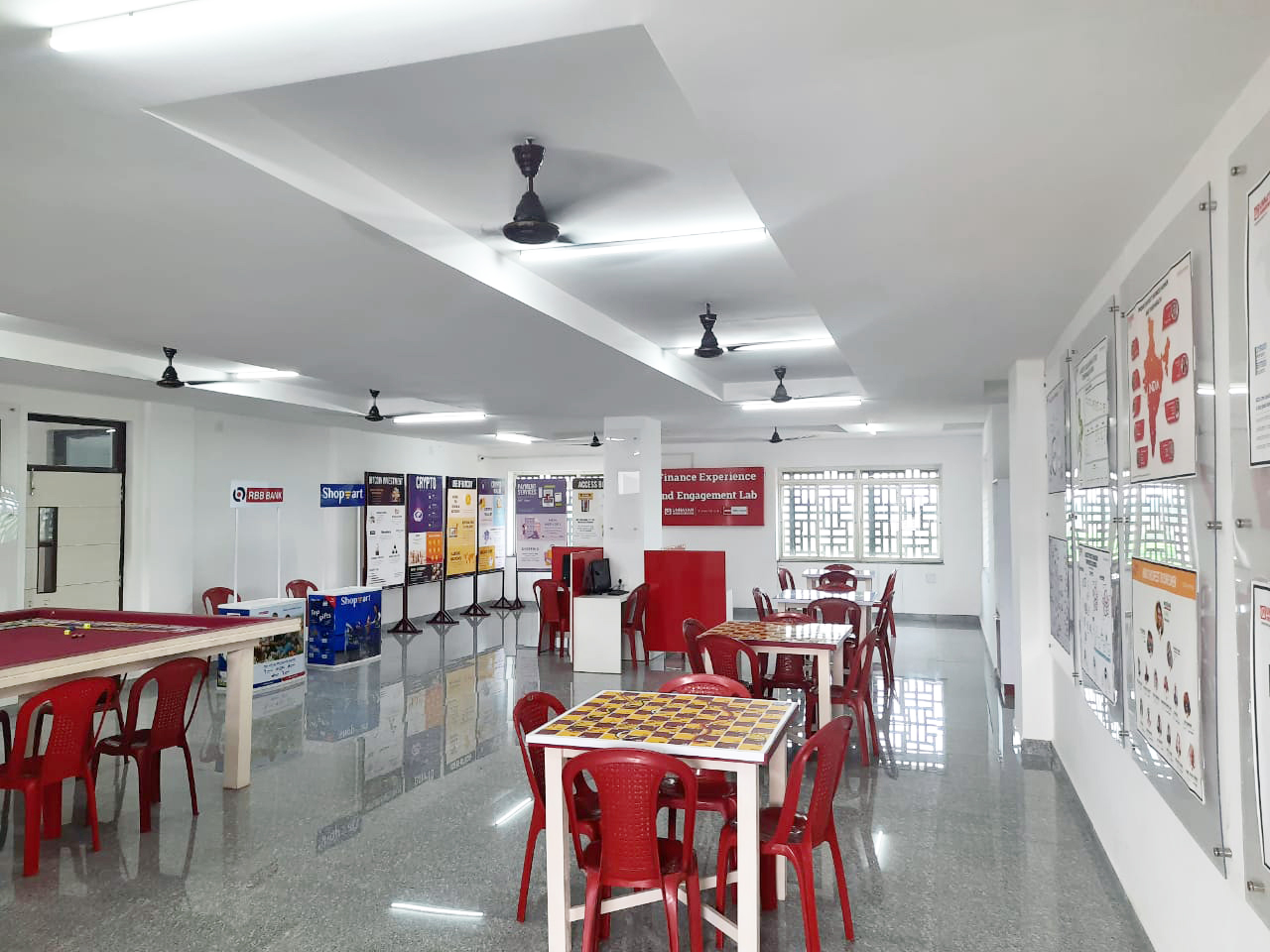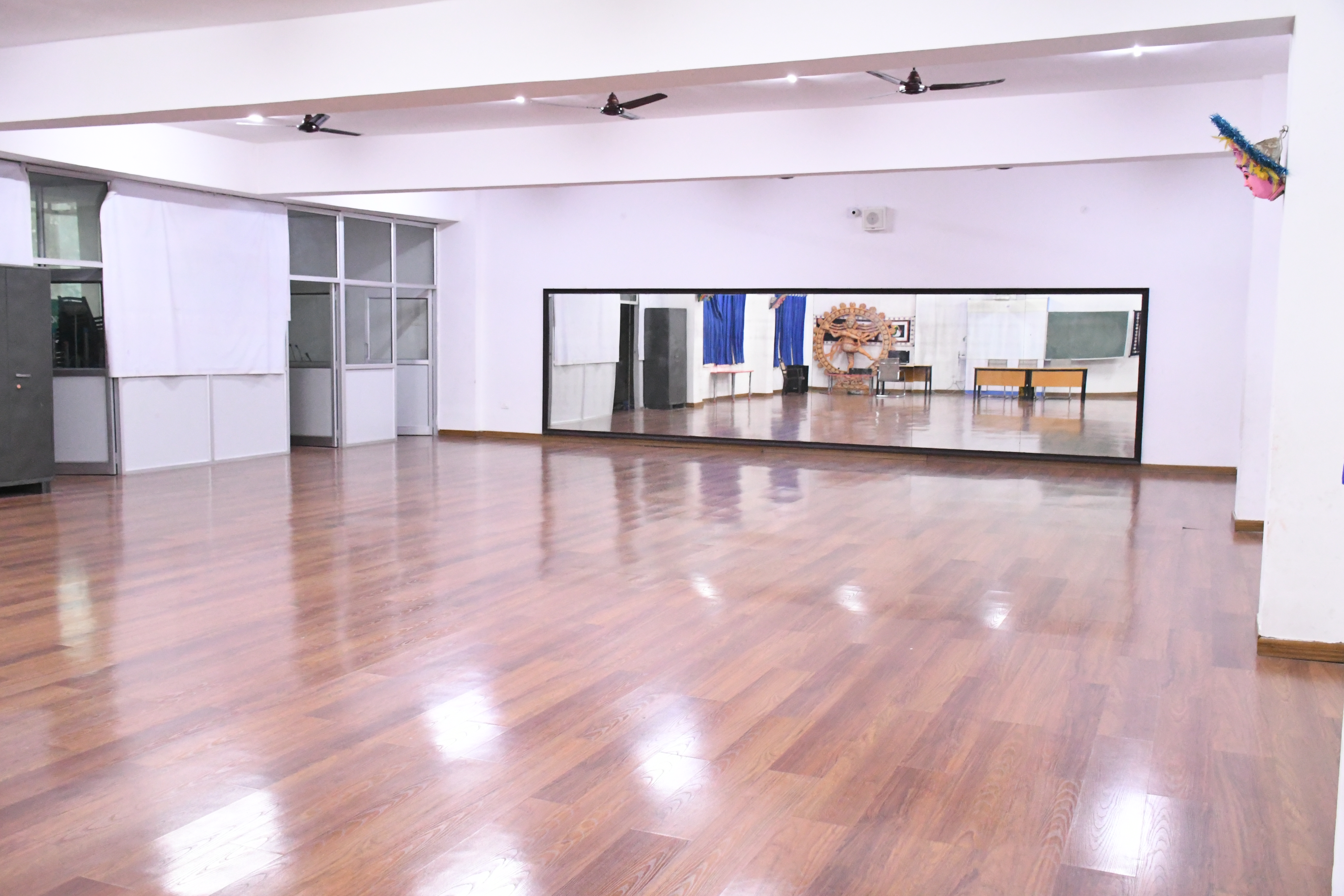 The dance room at DPS, Chas known as Rukmini Devi Arundale - Natya Shala has aesthetically been designed to weave spirituality and freedom of expression seamlessly into the curriculum. Dance has always been used to stimulate skills that bring contentment and mediate the turbulences that life is exposed to.
Dance has made the students express their emotions and acts as a substitute to get a temporary remove from the anxiety that students face in day-to-day operations. So, the school encourages students to actively engage in numerous events which encompass dance in diverse forms.
DPS, Chas is a horizon for the students where we not only build them but develop them. Dance is used here at as a tool of integrated learning that helps students make connections across curricula.
The Music room is equipped with quality string, percussion and key-based instruments, allowing children to tap into their musical talent. Well qualified music teachers guide students in their musical pursuits.

The school provides equitable access to music and all the benefits that can be gained through its learning. By promoting traditional music education, our aim is to foster an appreciation for music, build self-esteem, teach critical social skills and engender creativity and innovation.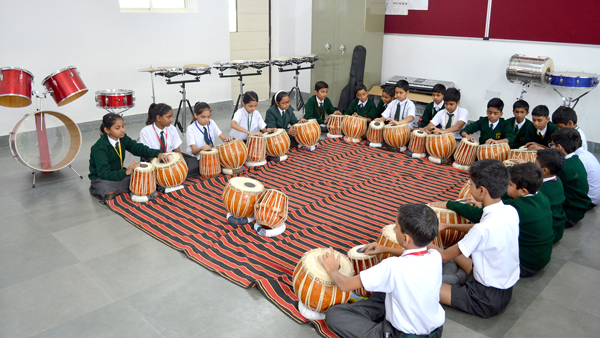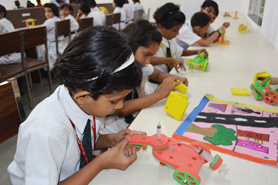 Hands-on-learning is a novel method of engaging students in well- planned activities that help them to learn the concepts taught in the class in a more experiential way. Through this method, students achieve the highest level of understanding of concepts. We at DPS Chas believe in "I hear and I forget, I see and I remember, I do and I understand." We believe that learning should enable the students to connect to the real-world; hands-on learning enables each child to learn concepts in his or her own unique way. While textbooks present children with readymade information, activities allow them to experience and understand the concept that is taught. Hands-on learning enables students to observe and question scientific phenomena. Such an approach shifts the educational emphasis from rote memorizing to learning through experience, from teacher-centric classrooms to enjoyable learner-centric activities, from factual information to knowledge. Hands-on learning permits the development of process skills such as fine motor skills, planning investigations, data analysis, problem-solving, writing and drawing skills and focused communications. This enables children to become keen observers, ask relevant questions, and finally, learn to make informed decisions. A separate hands-on-lab is dedicated in the school for this purpose where children from all age groups are made to translate their classroom learning into hands-on learning through a wide variety of kits made available to them.
Language lab is designed to provide the learners with a strong platform for practical training in the languages like English, Hindi, Sanskrit, French and German. A good language lab skilfully and efficiently develops the language skills of the learners. They are exposed to functional language in use and are familiarised with the many pronunciation styles that are vital in everyday usage of the above mentioned languages in today's world.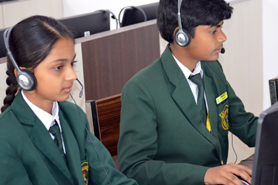 School has established a well equipped Mathematics Laboratory. It is a place where learning becomes fun. The laboratory approach of teaching mathematics provides students with the opportunity to understand and discover the beauty, importance and relevance of mathematics as a discipline. The Maths Lab comprises of a variety of mathematical teaching aids in the form of models, games, charts, CDs, books etc. useful for effective learning.

The focus of learning is on developing number sense, spatial sense, recognition of patterns and gradually to attend the problems with algorithm and abstraction. Teachers emphasize on mathematical process which helps the child to imbibe concepts using concrete materials, problem solving with real-life situations, reasoning, reflecting and connecting, selecting appropriate computational tools, strategies and use of mathematical vocabulary.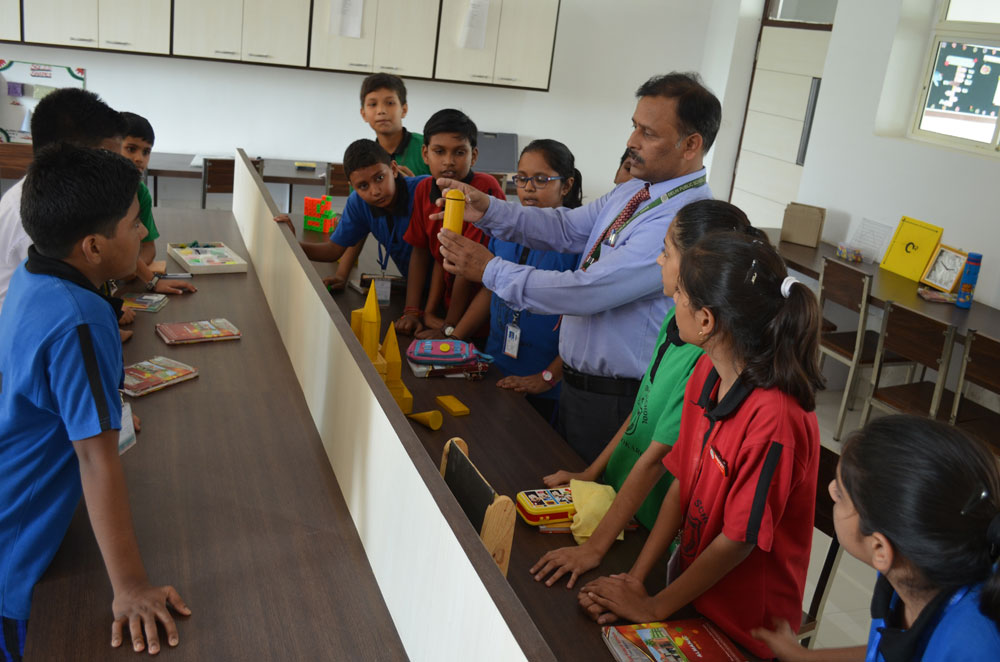 A full-fledged computer lab at DPS, Chas enables student-led workshops and offers them hands-on ICT knowledge. It equips the students with easy access to the latest in the field of technology, including multimedia computers and the Internet. Each theme picked at a level of study is also integrated with the Computer Science offered at the School. Students are trained in Paintbrush, PowerPoint, Word Processing and other software's to work on projects and assignments.
Delhi Public School, Chas is proud to have a sophisticated Physics Laboratory with the latest state-of-the-art facilities that equip the students to have a hands-on experience. The Flat-topped tables used as student workstations allow multiple arrangements and combinations for laboratory work and small-group activities. The equipment ranges from the commonly found lens, magnet, beam balance, spring balance, glass prism to the advanced apparatus like voltmeter, ammeter and resistors, and spectrometers to name a few.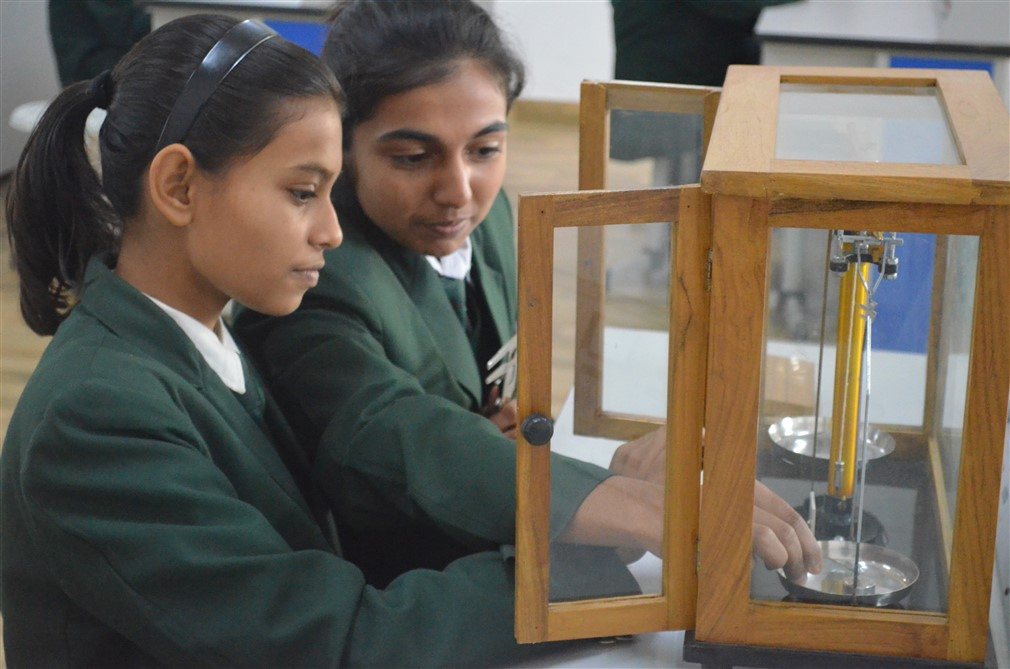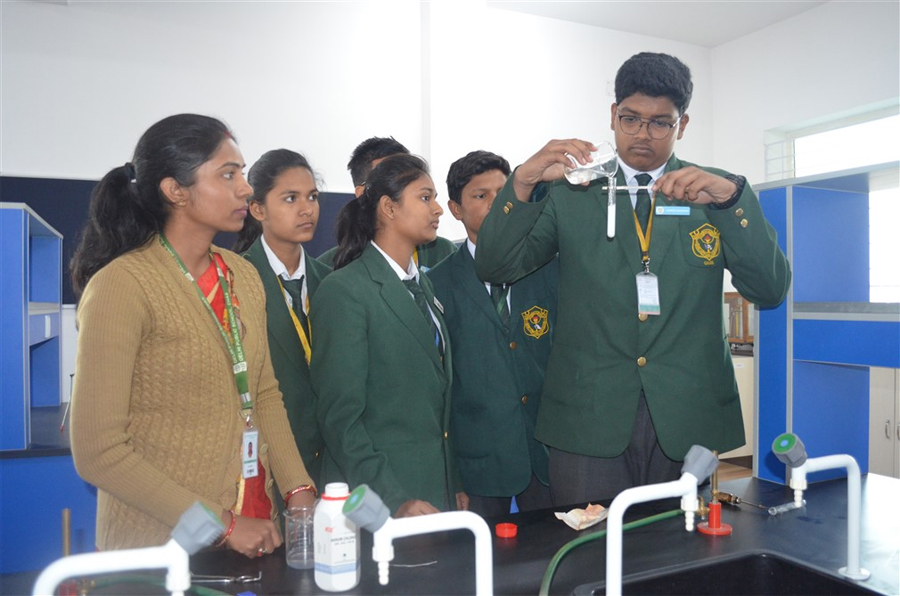 Chemistry lab is the required component of all chemistry courses not only to give experiments their due place in the subject but also to promote in general, an experimental culture in the school system. In the chemistry lab, students are expected to indulge in a creative interplay of observation, experimentation and theoretical inferences. Students are trained to use scientific instruments, make observations, interpret and draw conclusions from observed facts.
Observations and experiments make learning more interesting and fun. Biology lab is well equipped with preserved specimens, slides, models and bio visual charts which emphasize on developing scientific temper among the students. Performing an experiment is an interesting task. Students enjoy it as they learn something new from the results. Students make use of biology lab for various activities related to general science, which helps them to learn new concepts that they have always been thinking about.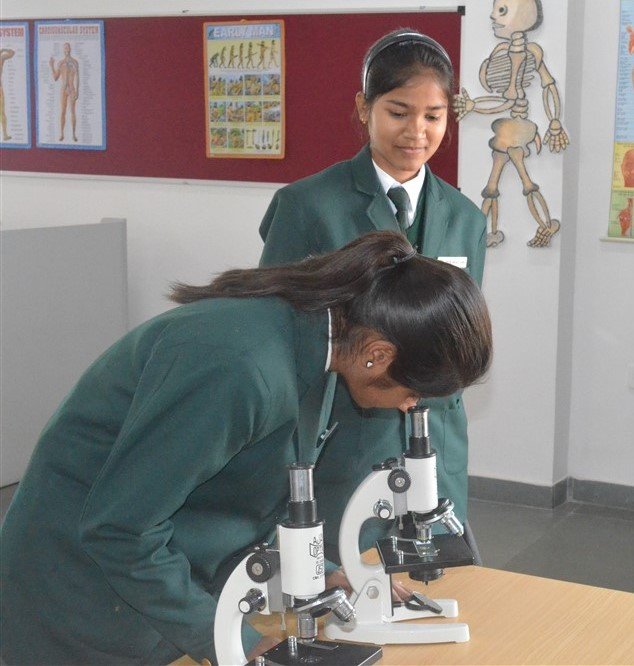 The school has art and craft to impart aesthetic sense and creativity in the young minds. This room is a place where they are taught to give reign to their imagination to create their own masterpieces using colours and waste materials.