HOLISTIC GROWTH ACTIVITIES
CHILD CENTRIC PEDAGOGY
With the aim to attain excellency in academics and to foster in individuals' positive attitude, good virtues and to impress optimistic thinking skills, DPS Chas adopts a Child Centric Pedagogy that provides an expanded exposure to children so that no child is left behind. This approach makes learning relevant and customizes contents that cater to the approach of individualised teaching making learning a fun. In this way the school develops global citizen - with unmatched orientation - a result of holistic education. Thus, the motto of encouraging the idea of 'Service before Self' is lauded.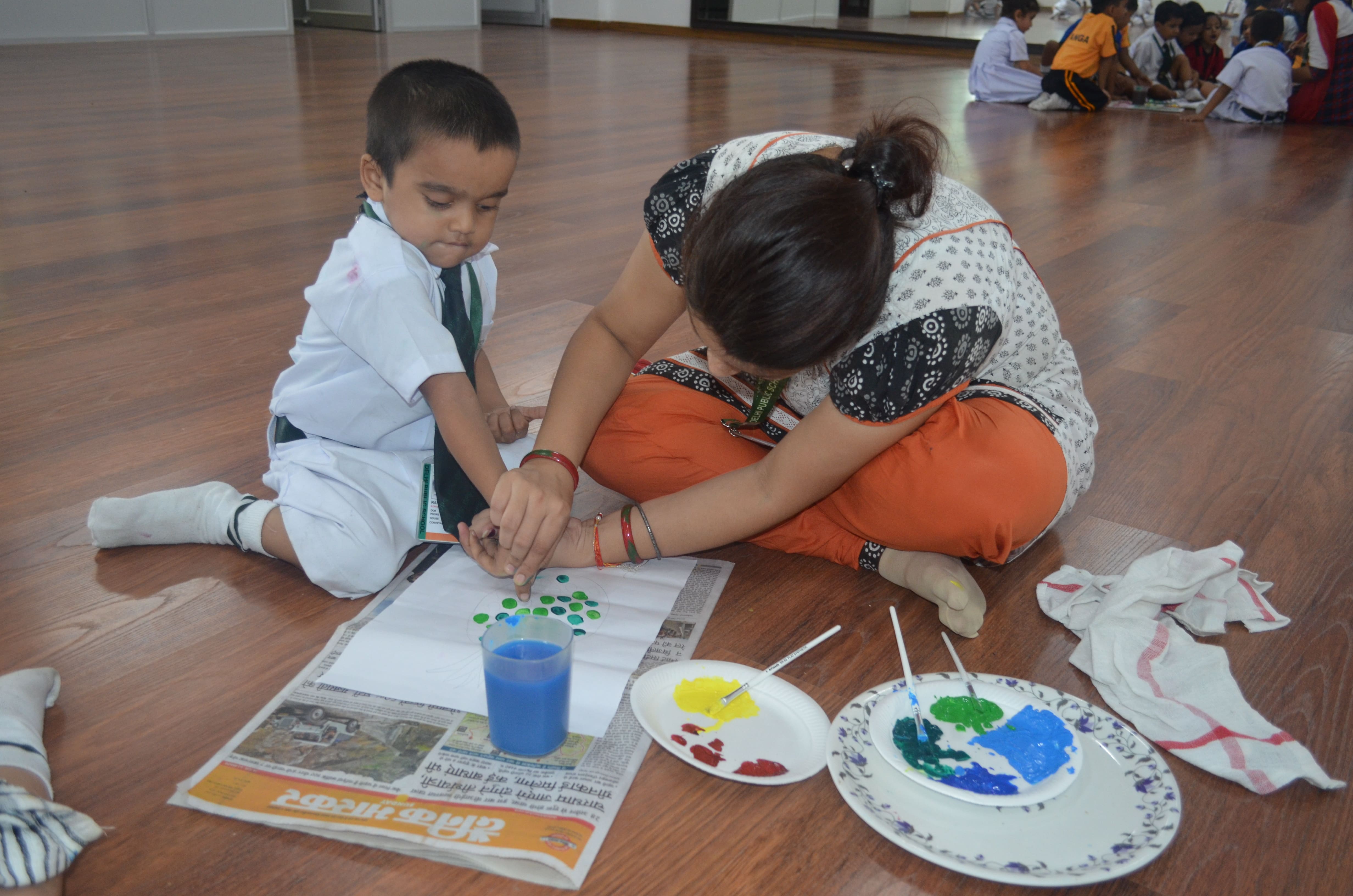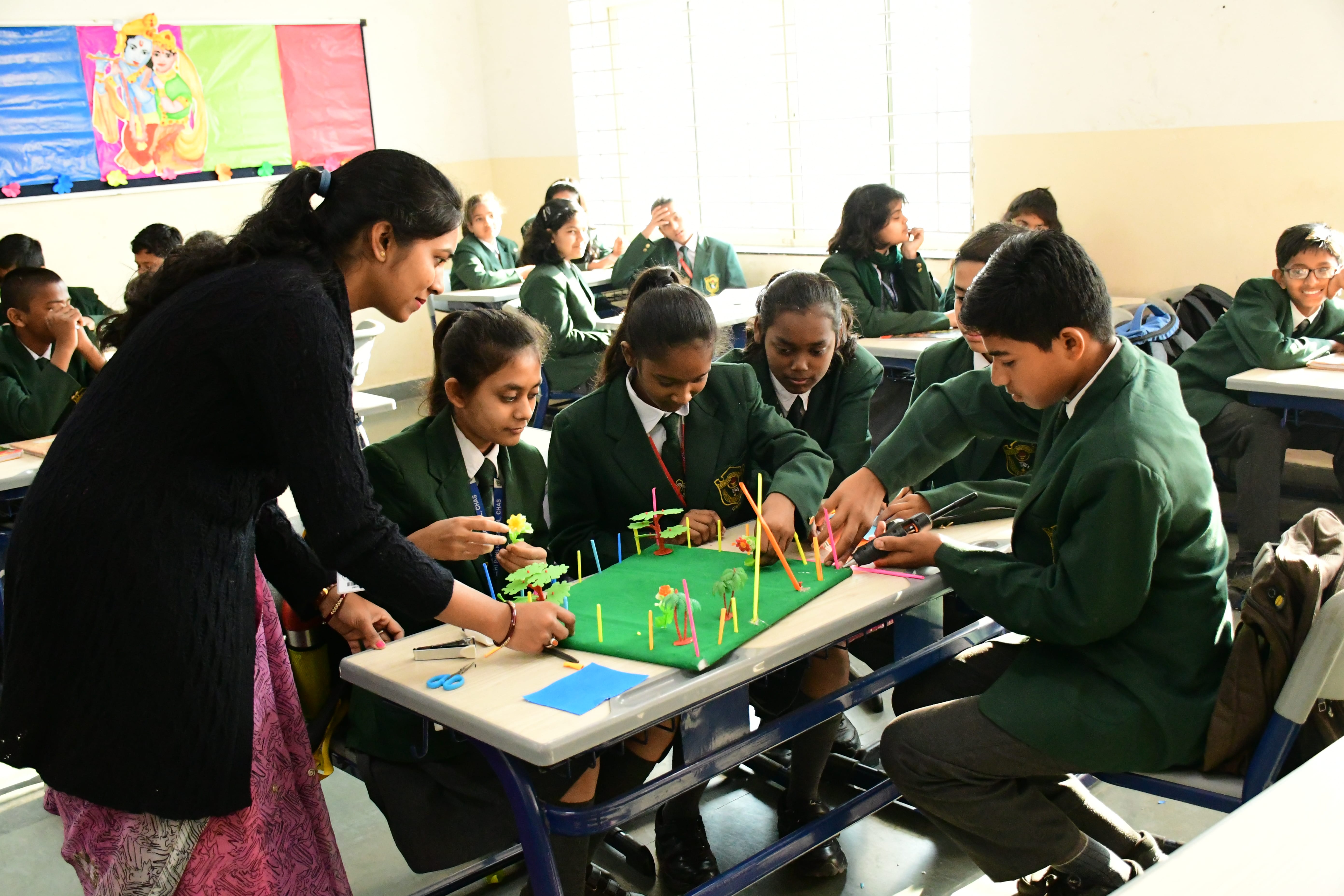 EXPERIENTIAL LEARNING
Experiential Learning is part of holistic education promoted by Educational Boards. This method gives maximum exposure of the outside world to the students so that they imbibe Knowledge, Values and Etiquettes, Culture and Skill, to become human beings with broader spectrum which is the need of the times in a diversified country like India. Thus, to provide ample opportunities for learning, students of all classes are also taken on Field Trips, Treks, Camps and Excursions to places of interest. Based on the performance of the students in such activities, marks/grades are awarded and reflected in the Report Card.
CLUB ACTIVITIES
Expression of talent and interest enhances the personality. To provide a forum and a platform for the same, different Club activities are organised in the school. Every student is required to opt for one Club Activity for the session. The Club Activities engage and stimulate the young minds; enhance their focus, strengthens their concentration, facilitate analytical thinking, instil core values and empower them to lead the way.
List of Clubs
1:Mindgame: Engages and stimulates the young minds to make strategic moves


2:Cue: Strengthens the Cue to enhance sharp focus and concentration


3:Mastermind: Develops the scientific temper that enables creative juices to flow


4:Upchar: Enhances the life skill that can save lives


5:Illustrious: Develops the art of making visual objects more narrative


6:Dominion: Empowers to lead the way


7:Grandstand: Develops the sensitivity towards arts and culture


8:Cybernetic: Facilitates analytical and creative thinking


9:Intellect: Empowers students with knowledge and appreciation towards heritage


10:Journo: Increases proficiency to communicate thoughts and ideas fearlessly


11:Eco Warriors: Instills the importance of a clean and hygienic environment


12:Humane: Inculcates the values of caring and sharing


13:Tillage: Reconnects with the natural world to make it a happy place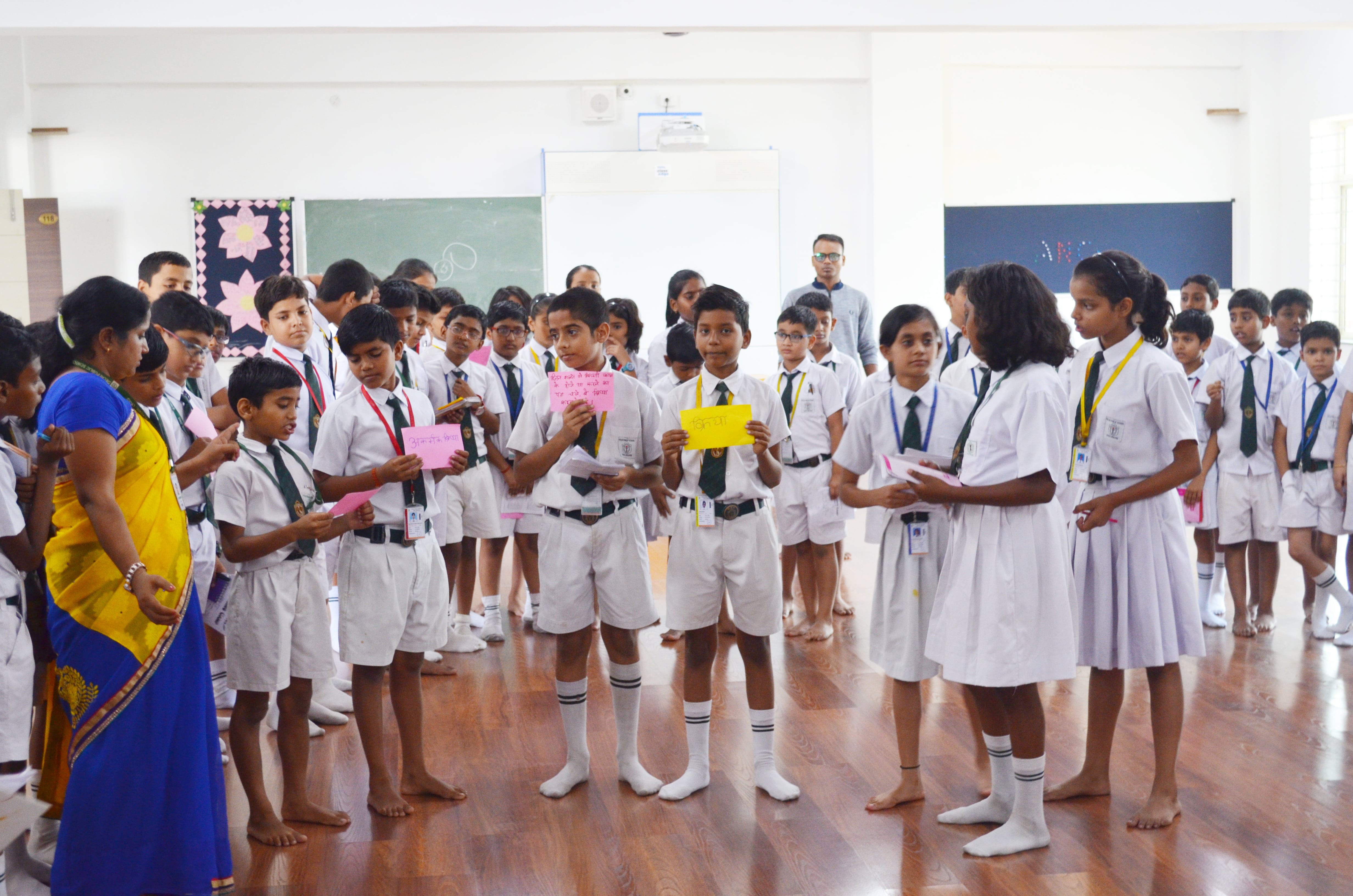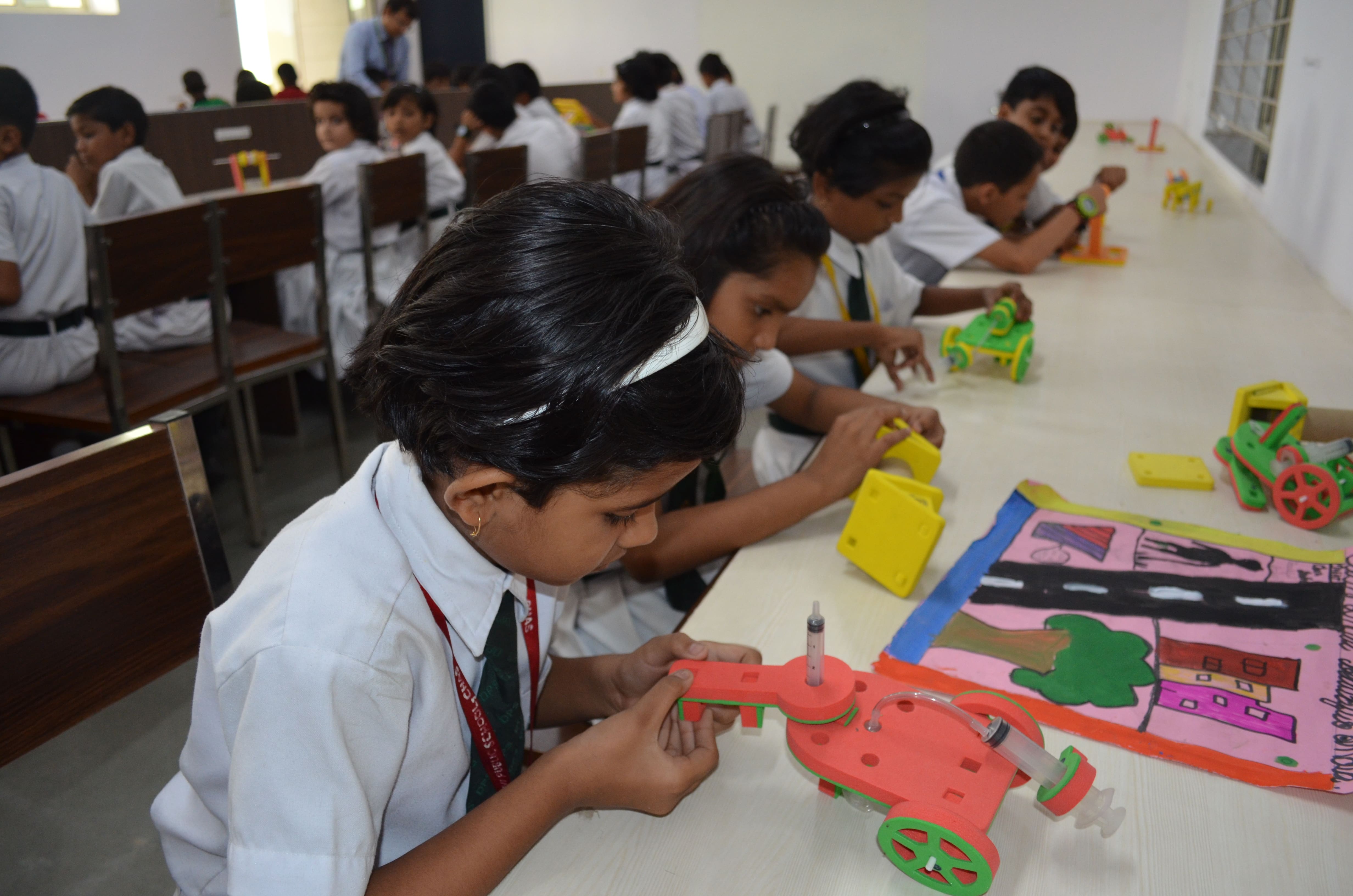 HANDS-ON-LEARNING
Hands-on-learning is a novel method of engaging students in well- planned activities that help them to learn the concepts taught in the class in a more experiential way. Through this method, students achieve the highest level of understanding of concepts. We at DPS Chas believe in "I hear and I forget, I see and I remember, I do and I understand." We believe that learning should enable the students connect to real world; hands-on learning enables each child to learn concepts in his or her own unique way. While textbooks present children with readymade information, activities allow them to experience and understand the concept that is taught. Hands-on learning enables students to observe and question scientific phenomena. Such an approach shifts the educational emphasis from rote memorizing to learning through experience, from teacher-centric classrooms to enjoyable learner-centric activities, from factual information to knowledge. Hands-on learning permits development of process skills such as fine motor skills, planning investigations, data analysis, problem solving, writing and drawing skills and focused communications. This enables children to become keen observers, ask relevant questions, and finally, learn to make informed decisions. A separate hands-on-lab is dedicated in the school for this purpose where children from all age groups are made to translate their class room learning into hands-on learning through a wide variety of kits made available to them.
EXCURSION/ TOUR
DPS Chas follows the idea of learning through nature and this idea has made us analyse the necessity of experiential learning. Our school takes students for excursion to sanctuaries, national parks and historical sites etc. where apart from textbook content our students get the scope to connect with what they experience.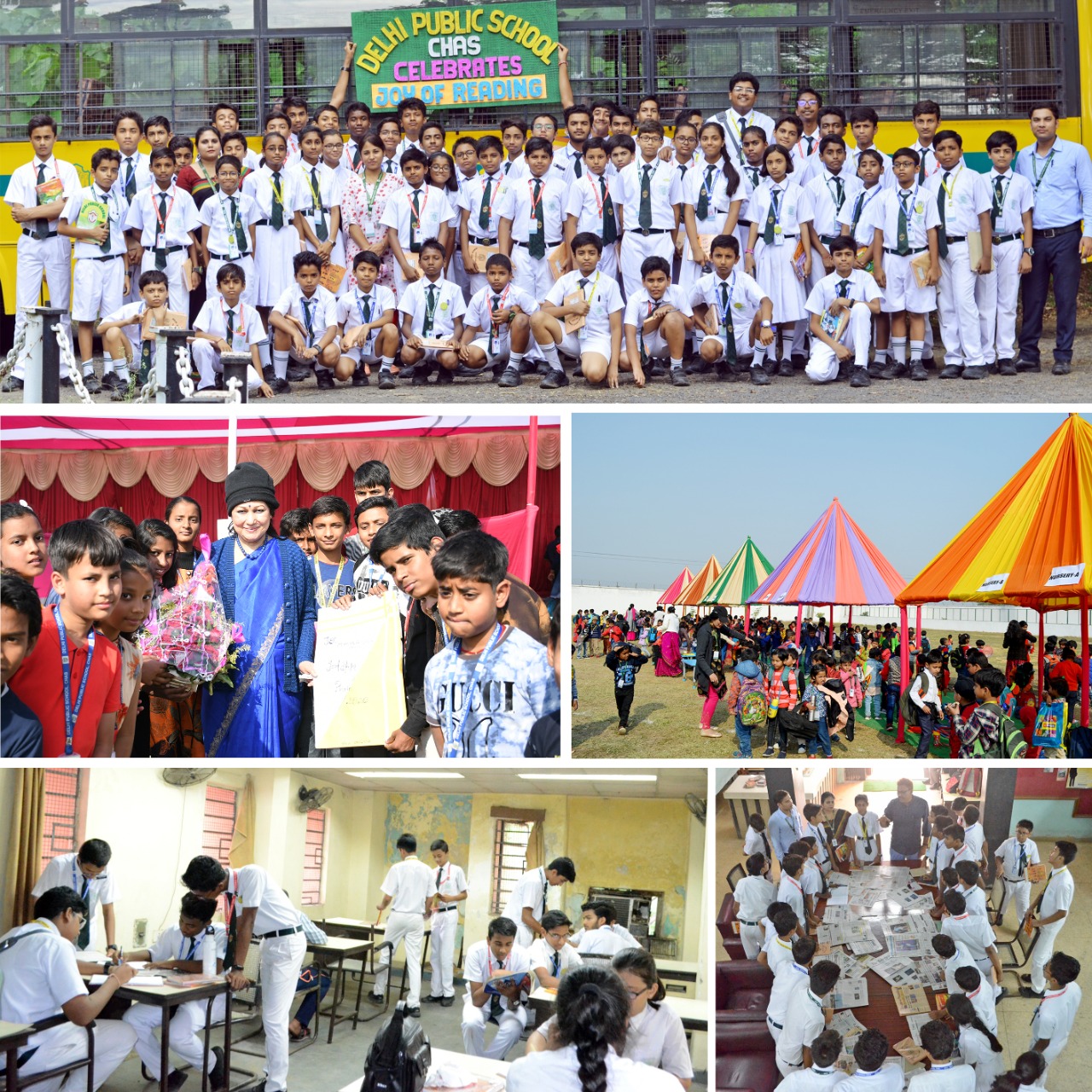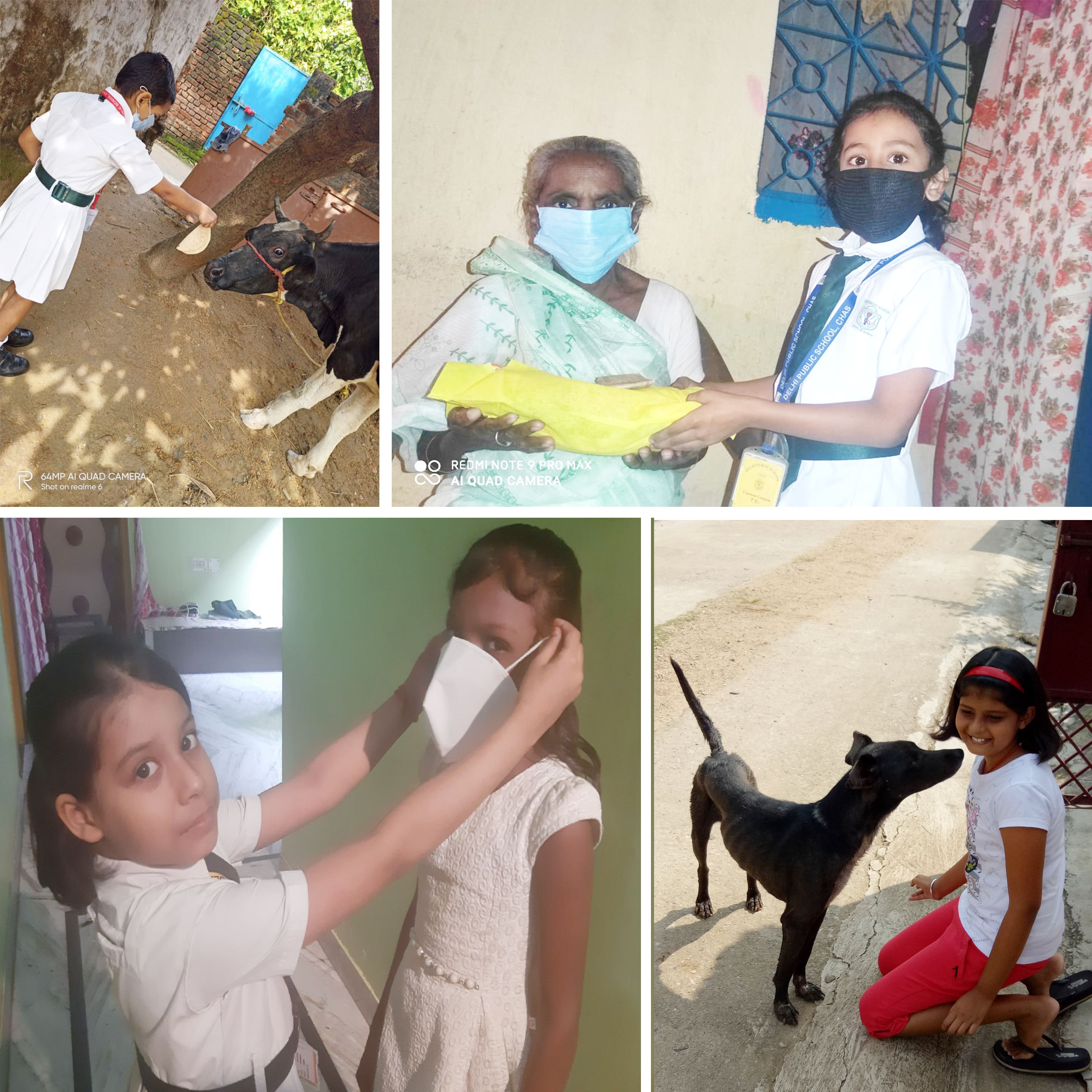 VASUDAIVA KUTUMBHAKAM
The school believes to develop the child in a manner to acknowledge his/her individuality as a citizen of the world, to mould them to become a global icon, well-known in and beyond our communities. Hence, the ideal of Vasudaiva Kutumbhakam in so well embedded in the teaching pedagogy that it promotes authentic learning, creates emotional connect, and makes them germinate a conscious connection to the issues around the world which deepens their understanding and increases tolerance in them. With this understanding the students are set to make a desirable impact in the world.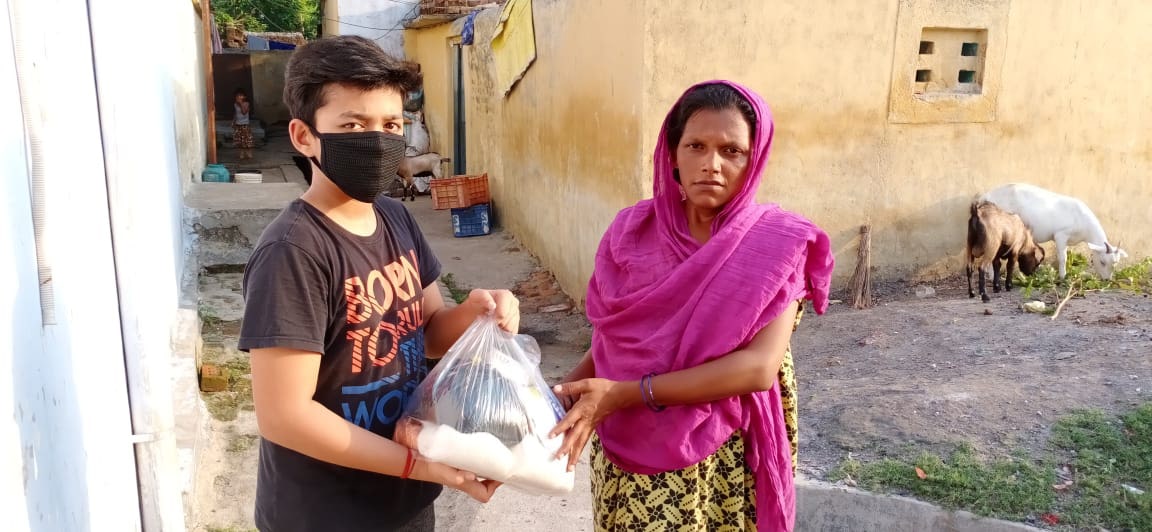 SPORTS
The school believes that the importance of sports and games encompasses more than just the benefit of physical activity. It Increases self-esteem and mental alertness. Games and Sports form an inseparable part of school education and instils a spirit of self-confidence, self-reliance, discipline, justice, fair play and patriotism. The school can boast of the sporting facilities extended to its students. The sprawling, playground area of around 8200 sq. mts. with gallery for spectators has 4 x 100 mts. Athletic track engulfing the football ground. A cricket pitch in between the playground caters to requirement during winter months. The school also has a lawn tennis court in addition to the Basketball court, Volleyball court and Badminton courts. A special area is demarcated for roller skating. We do have the provision of games like Kabaddi, Kho-Kho, Long jump, High Jump and Shot Put. The school has a vision of promotion of indigenous games and as such introduction of Archery is in the offing. An international standard swimming pool is under construction and will be available to students shortly. The indoor sports arena has the facilities of Table Tennis, Carrom Board, Chess and Badminton. Striving for the betterment of physical health and sports amongst school children, the school is already in process of getting associated with major Associations in this field. One such initiative taken by the school is associating itself with the prestigious Indian Pierre Coubertin Association, Indian chapter of International Pierre Coubertin Committee (CIPC). The message to bring forth a new generation of India full of core values and Right spirits has already been initiated by the school.
OTHER EXAMS
To provide an early-age exposure to the competitive world in developing advanced level understanding of concepts DPS Chas, provides it's students the rare privilege to be a part of examinations like NTSE, SOF Olympiads etc. which not only helps students to understand the rules of the competitive world but also helps in building self- confidence and is beneficial for enhancing problem-solving skills and analytical thinking.